Proper maintenance is important.
Proper maintenance can go a long way in preventing future heating and cooling system problems. Ask your contractor about annual pre-season check-ups. Contractors often get very busy during summer and winter months, so it's a good idea to check the cooling system in the spring and the heating system in the fall.
Read the full article at: https://www.bgesmartenergy.com/residential/heating-cooling/tips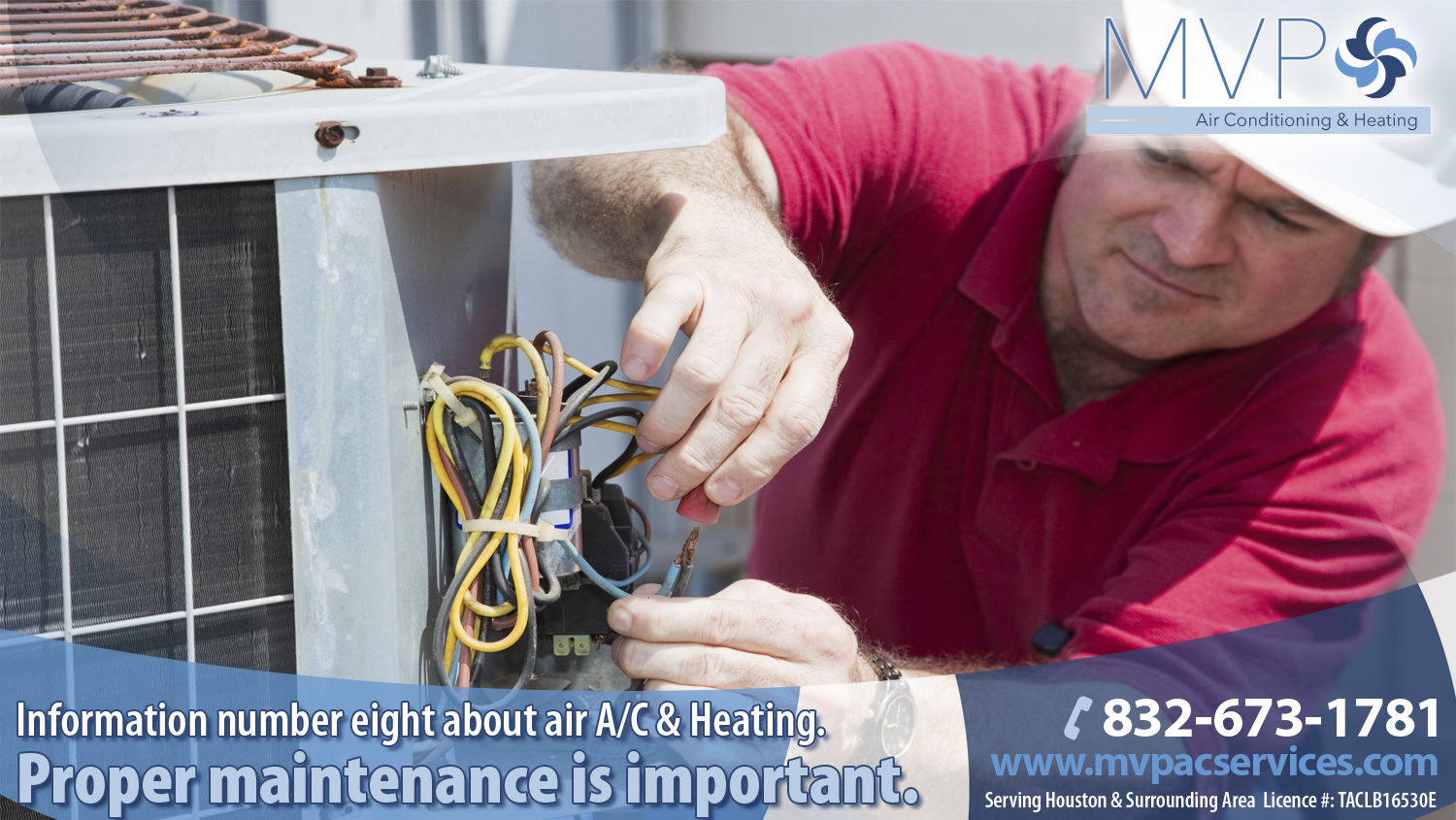 AC & heating contractor

in Houston TX
MVP Air Conditioning & Heating, LLC is an AC & heating contractor in Houston, offering Heating and Cooling Systems, Heating & Air Conditioning Installations, Air Conditioning & Heating Services, Air Conditioning Repair, Heating Repair, we are an Air Conditioning provider, Heating provider and we offer: Heating & Cooling Services, AC Repair and as an Heating Contractor in Houston area we can help you with: A/C & Heating Repair Installation & Products, Residential AC & heating. Thanks for visit us!
.