Window Units Vs Central Air.
Probably not. Central air is more efficient in theory,(Slate) but central systems also frequently suffer duct leakage which window units don't, so from a practical perspective, they're probably about the same. In a test of 200 houses it found that leaky ducts waste 27% of air conditioning in an average home.
.
Window units also give you the ability to cool just part of your home. With a central unit you have to cool the whole house or nothing, and if you run your whole-house AC to cool just a couple of rooms then it's definitely costing you. And closing registers in a whole-house system isn't recommended because it promotes duct leakage which actually costs you more.
Read the full article at: http://michaelbluejay.com/electricity/cooling-questions.html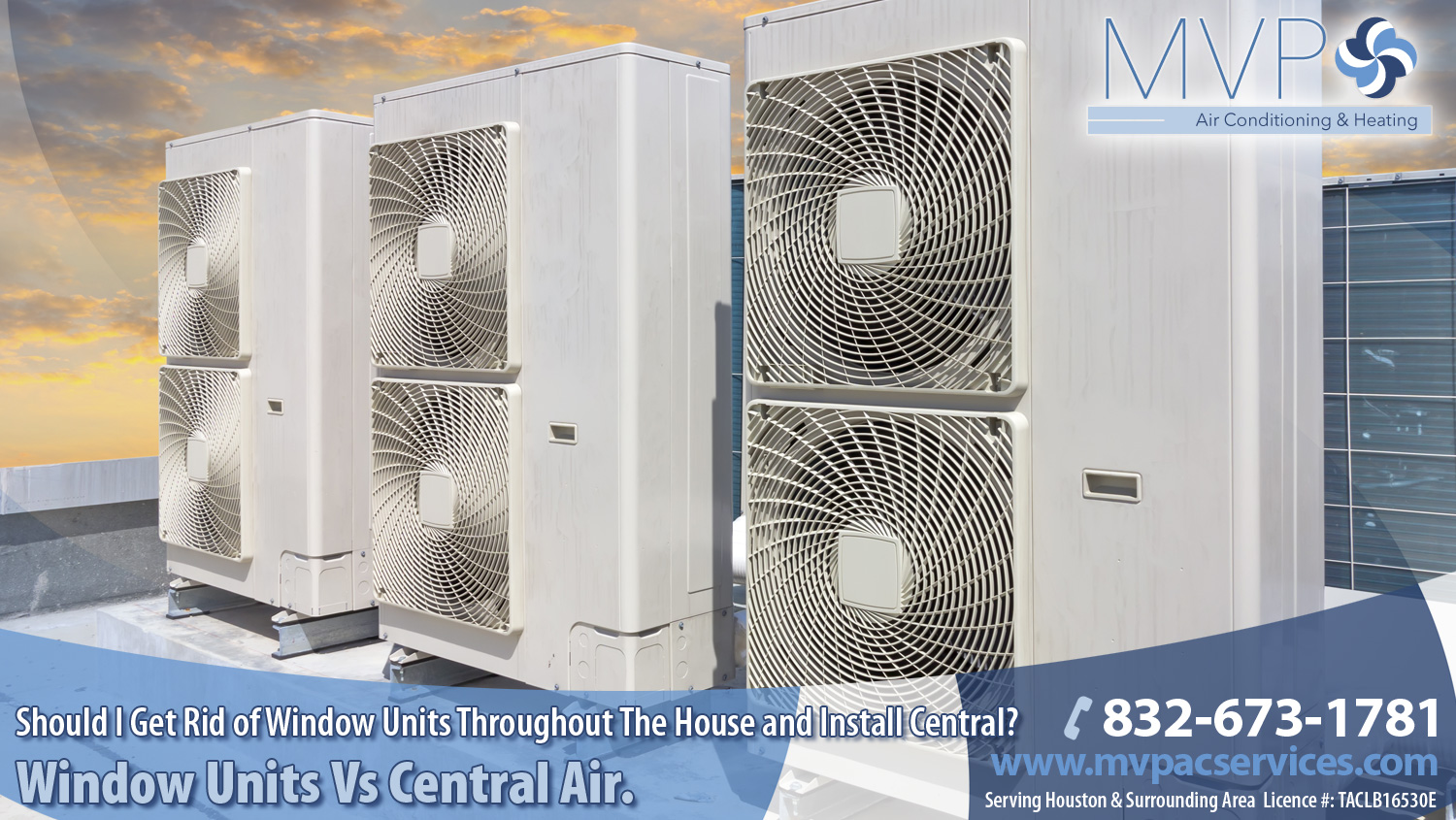 We offer: A/C & Heating
MVP Air Conditioning & Heating, LLC provides residents and businesses in the Greater Houston area, AC & Heating repairing & selling. Company for both residential homes and commercial businesses, in our company we aim to provide quality highest products as: Aprilaire Air Cleaners, Dehumidifiers, UV Air Purifiers. Our exceptionally skilled staff is committed to providing the highest level of customer service and they will meet all your needs and ensure that your home or business is comfortable and safe. We offer: A/C & Heating Repair Installation & Products, Air Conditioning & Heating Services, like an Air Conditioning Contractor based in Houston TX we can help you with: Cooling Systems, AC and Heating Services