Lighting.
Turning lights off can help reduce your heat, but paying attention to how much light you let in from open windows can also play a significant role.
---
Although it might neurotic to open and close your windows everyday with the changing of the sun, it makes a huge difference in how much heat your bought air is competing against.
Read the full article at:http://www.apartmenttherapy.com/10-ways-to-save-energy-when-ai-120022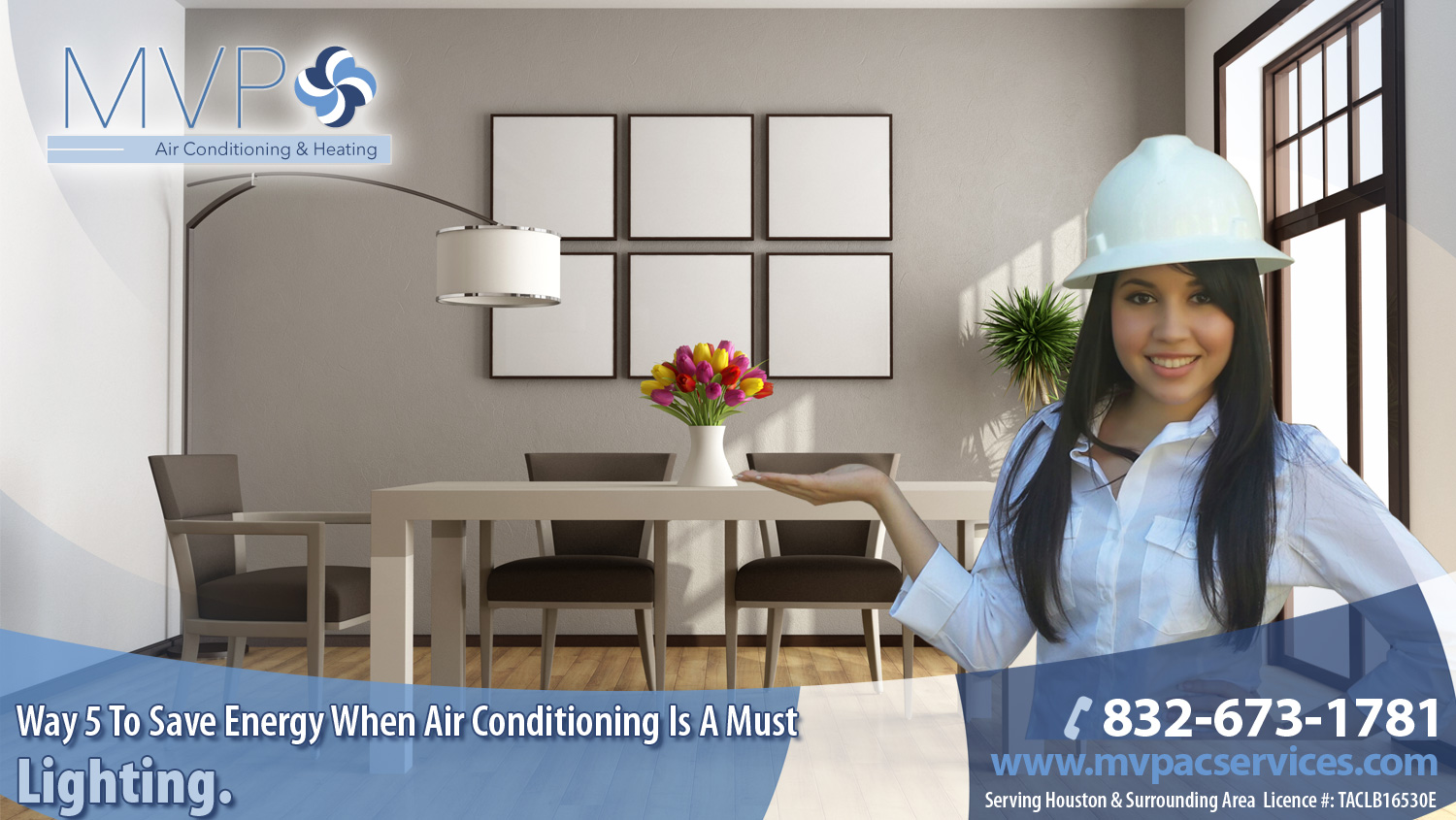 We offer Air Conditioning & Heating Services.
MVP Air Conditioning & Heating, LLC provides residents and businesses in the Greater Houston area, AC & Heating repairing & selling. Company for both residential homes and commercial businesses, in our company we aim to provide quality highest products as: Aprilaire Air Cleaners, Dehumidifiers, UV Air Purifiers. Our exceptionally skilled staff is committed to providing the highest level of customer service and they will meet all your needs and ensure that your home or business is comfortable and safe. We offer: A/C & Heating Repair Installation & Products, Air Conditioning & Heating Services, like an Air Conditioning Contractor based in Houston TX we can help you with: Cooling Systems, AC and Heating Services